Loyal clients are important in the salon and spa industry not only for their capacity to give you praise and support and keep your stylists busy, but also for their capacity to have a sizable impact on sales. As a salon owner, it must be a happy feeling that more and more customers with familiar and unfamiliar faces enter the store every day. While attracting and converting new customers is an important part of the game, retaining existing customers is just as important. 
Significance of

loyal clients

 
Various studies indicate that it is easier and more profitable to sell to existing customers than to find new ones. Although repeat customers make up only 8% of visitors, they provide up to 40% of revenue on a yearly basis. This turns your existing customers into a profitable customer base. Long-term, profitable customer relationships do not happen overnight. If a salon or spa wants to convert one-time customers into repeat or lifetime customers, then they need to invest in customer retention from the start. When we say invest, we're not talking about finances. Salons need to invest time and thought into developing ways to retain first-time customers. 
Strategies through which salons can retain their loyal customers
For salons or spas who want to retain their loyal customers, we recommend you implement the below strategies:  
Create a first best impression 
What do you do when a client comes into your salon for the first time and you just want to make sure they come back for another appointment? Do everything in your power to come across as the perfect match, and treat it like a first date. You need to make your new customers an offer they can't refuse. Offering a complimentary service to brand-new customers during their subsequent visit is a smart move to draw them in.  
For instance, you could probably offer a complimentary manicure if they are planning to get a haircut during their subsequent visit. They are more likely to return to your salon and take advantage of additional services when you tempt them with freebies and incentives.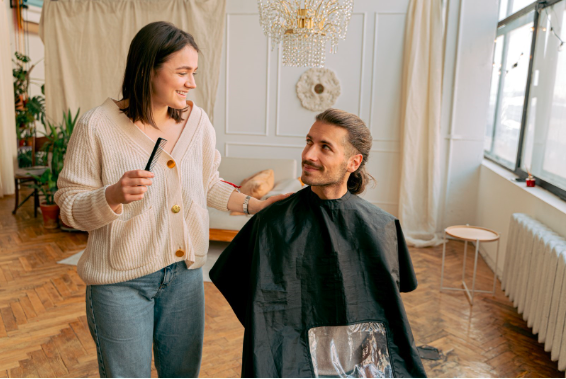 2. Create a solid loyalty program 
The first step you can take to ensure your clientele is to let your customers know that you value their continued patronage. You can make sure your customers are devoted to you by implementing a rewards or loyalty program. You are effectively encouraging them to visit your salon or spa by doing this. On your salon software, you might even add a separate section for this.   
Loyalty programs can strengthen the bond between you and your customers. Unlike one-time coupons or gift cards, loyalty programs have a history of inspiring repeat visits in the salon industry. If you have a properly structured loyalty program, your repeat customers are more likely to spread the word, which in turn will lead to more repeat customers. When planning your loyalty program, make it affordable and easy. Give customers the freedom to sign up, track their points and redeem points. Loyalty programs are a great way to demonstrate an increase in appointments. 
 3. Provide good customer service 
According to recent research, 81% of customers are more likely to return after receiving good service. Providing great service is one of the best ways to turn new customers into repeat customers. Your salon may have the best atmosphere and the best products, but without proper customer service, you will struggle to retain customers.  
The first step to creating good customer service is to create a welcoming atmosphere. Be polite from the moment they enter your salon to the moment they leave. Whether offering your guests a cup of coffee or a bottle of water, go the extra mile to make them feel welcome. If they have special requirements, please meet them. When you do this, show that you care about making your customer's experience enjoyable. 
 4. Leverage email communication 
To keep your customers, take advantage of email and SMS marketing. To send emails to all of your current and potential clients, you can use salon software. Email messages need to be distinctive and personalized if you want your client to actually open them. You can probably include the client's name in a message that reads "Hey Santosh, we have been missing you.".  
Every generic email will end up in the trash. As a result, you must continuously keep your customers in mind by sending them personalized marketing messages. When a client makes an appointment, you can ask for their email address in order to grow your email database. Most salons can utilize WhatsApp communication for their marketing purposes. In their WhatsApp communication, they can ask for feedback from the customers, upon providing their service, which will assist them in providing quality customer service for everyone. WhatsApp communication can also be used to sell the latest products that can assist customers' issues effectively while it will be a mutual benefit for both the parties alike. 
 5. Organize events 
Be more than just a salon where customers can get their hair and nails done. By indulging in something different, go above and beyond the norm. Events should be scheduled in a salon or spa once a month or every three months. You can invite guests to tea parties or seasonal parties as a way to introduce them to new products, stylists, and makeover options. Additionally, you can plan workshops, pop-up events, and invite special guests from the cosmetics industry. You might even run into clients you haven't seen in a while with this. 
 6. Utilize social media 
Engaging with your followers on social media is a great idea. Once you've gained followers, keep them interested by posting timely content. Additionally, reply to their comments frequently. This is a fantastic way to let them know that you are still in the beauty industry and hope to see them soon at your salon or spa. Additionally, it will make your customers feel valued. 
 7. Offer your customers the best products based on their needs 
There is a lot of competition in the salon business, which is the reality. Offering customers, the best and staying current with your products, procedures, and salon management, in general, are requirements if you want to stand out from the competition and see a steady stream of customers.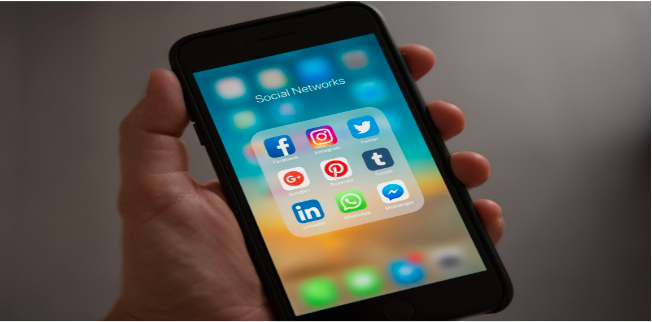 8. Deploy automated business management 
The front end will also be reflected when backend operations are running smoothly. We are implying that every owner of a salon or spa ought to implement salon software that will streamline every facet of their operation. The main reason a customer enters a spa is to unwind from the stresses of modern life. Therefore, you must ensure that everything goes smoothly prior to, during, and after their visit. You'll have the same clients coming in on a regular basis if you can accomplish this. 
 Introducing online appointment booking is the first step towards effective salon management. To retain customers, pre-booking is essential. Your clients are more likely to schedule their subsequent appointments with you when they observe how simple the scheduling process is for them. You can even directly market to both new and existing customers using salon software that is specifically designed for your business. You can check the software for a client's absence after a certain number of days and plan ways to win them back. 
 Conclusion 
For salons and spas looking to build customer loyalty, PosBook is the best salon software in India that provides all the functionality needed to effectively manage your existing customers while monitoring your staff. Our salon management software consists of main functions range from invoicing, appointment booking, human resources management, and inventory management. Our analytics report shows your business growth, which can be monitored on a daily/weekly/monthly basis. What are you waiting for? Make an appointment with us and let us help you expand your business right away!