Have you thought about how to sell retail products in your salon? Salon retailing helps increase revenue and improve salon profit margins. By providing your clients with the right selection of hair care products, new hairstyles will last longer, increasing customer satisfaction at your salon.  
As a salon owner, the first thing you should focus on is providing the best service to your customers. This affects salon customer satisfaction and positive feedback and increases retention rates. Think about what retail products your customers like: shampoos, creams, brushes, body lotions, hair products, conditioners, nutritional supplements, etc. Make these best-selling salon products available for purchase.  
Ways through which salons can sell their beauty products 

 
Given below are the ways we recommend you deploy to sell your beauty products swiftly.  
1.Pick products that you believe in  
You should also choose a range of products for sale in your salon that you like and believe in so that you can make a strong recommendation to your customers. Why not brainstorm with your stylist? As hair experts, they can provide valuable input into the creation of your retail product offering. After all, they are the ones making recommendations to your customers.    
2.Educate your staff about the products  
You should always be able to answer customer questions about your product and its features. Therefore, you need to train yourself and your employees about the products that are being sold. First, organize training for all employees.    
3.Focus on consultation  
Client hairdressing consultations are essential when it comes to marketing your products. Discussing the proper application, timing, and avoidance of hair products (like shampoo and conditioner) should be done in an amicable and open manner.    
Query the following from your customers:  
What about their hair do they like and dislike, please? 

Any standard issue they want to address? 

 

 

When will they schedule a subsequent appointment? 

 

What is their hair styling routine? 

 

 

What style would they like to try? 

 

 

 
With the aid of these inquiries, you'll be better able to comprehend your clients' requirements, tailor your recommendations to their lifestyle objectives, and generate retail salon sales ideas. Instead of pressuring a customer to buy if they don't like the product, ask them what they think. You'll be able to offer a product that better meets their needs and increase the effectiveness of your consultation.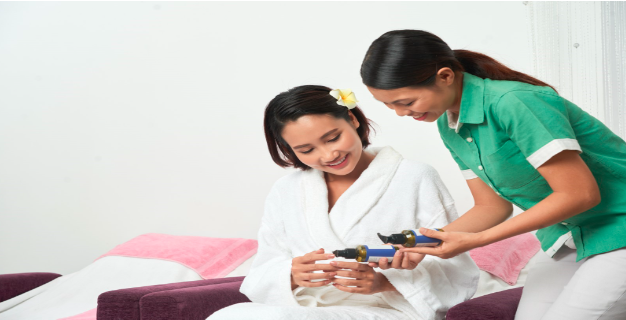 4.Demonstrate the product to the customer  
Utilizing the hair product, yourself before presenting your clients with open-minded advice can result in a simple sale. When they see the outcome, they will be more likely to buy the item.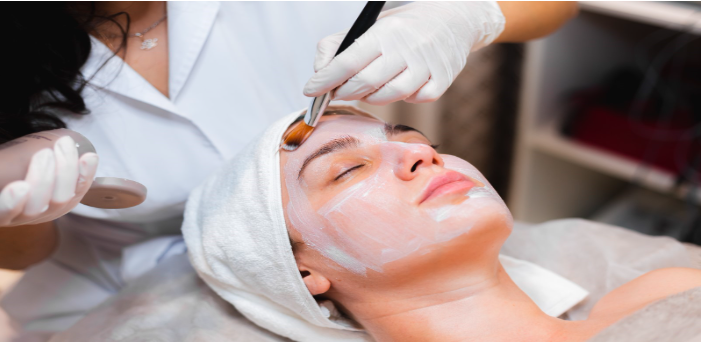 5.Understand your customer's needs  
The best way to generate good sales is to retail what your customers are looking for. If you offer a product they don't need, they won't buy it. This can be done by analyzing their hair goals and consulting with appropriate recommendations from your store.    
6.Implement Cross-selling  
Selling retail in a salon maybe an easy job for you if you introduce the product while styling your client's hair – in a professional manner. Instead of throwing each product in their faces, introduce them casually and subtly, offering a better customer experience.    
7.Engage with salon receptionist  
The importance of retail sales must also be conveyed to front desk staff by salon owners. Have your receptionist hand over the styling aids used on a client's hair and ask if they're interested in buying them.    
8.Compensate your staff appropriately 
As a salon owner, you can encourage your stylists to take a sales commission for each item sold in the salon. Offer interest-based contracts to encourage them to work hard to drive sales. You can also explain and guide your stylists on how to discuss these products with clients and let them know which ones have given the best results. This will definitely increase your retail profits and bring in more money for your salon.    
9.Create a separate space to highlight the product in best light 
Your retail sales success ultimately depends on the location and positioning of your retail display. You require customers to view your retail products from a distance. To pull this off, you must designate a special area in your shop where you can display your goods. Make the display area approachable and inviting for potential customers. The display's lighting can even be changed to project a glam, sophisticated aura.    
10.Take time to promote products creatively  
By offering product promotions, you can attract customers to your retail establishments. On a range of products, provide percentage discounts. When choosing your products to sell in the salon, be imaginative. Create a promotion like "Buy 3 and get a free hairstyling service!" and post it on your website to entice customers to shop at your online store.   
11. Leverage salon software  
Good salon software will keep track of your customers' purchases and remind you of the resale of previously purchased salon stores during the purchase process. It even monitors when your customers are running out of products and recommends reselling them. Once the above requests are introduced, you can use salon billing software to monitor sales on a daily/weekly basis.    
Salon software can also increase your salon's retail sales during online booking. And recommend service-related products when your customers make online appointments. The salon software will alert you when any of your products are outdated. You can even simplify and automate the salon booking process. Salon software analysis helps determine salon retail profit and sales performance. This will help you evaluate your business opportunities.  
Conclusion 
Looking for the best salon software to monitor sales of salon care services and products? Don't worry with PosBook, you can easily and easily track the sales of salon products. Our software, equipped with inventory management and analytical reports, helps you monitor the day-to-day sales of your products while ensuring that your warehouse does not run out of the most important items. Book a consultation and let us help you take your business to the next level.